Adam Sher — Product Design expert based in Tel-Aviv, Israel
Mirror App
UX/UI Design, Product Design, Mobile Design, Design Style Guide
Mirror app is a fun, visually engaging and easy-to-use Android app that provides an ability to curb and control your smartphone usage habits by using actionable features.
Allows you to monitor and get real time reports on how much time you spend on your smartphone and on your favorite apps.
Offers a unique and in-depth analysis of your smartphone activities by tracking total usage, screen unlocks and individual apps with daily and weekly and monthly summary reporting options.
Allows you to set your own time restrictions like 'alerts', 'take a break' and 'scheduled breaks'.These features can help you manage and control your usage when needed.
For

Private entrepreneurs
Role

UX/UI Product Designer
Date

2017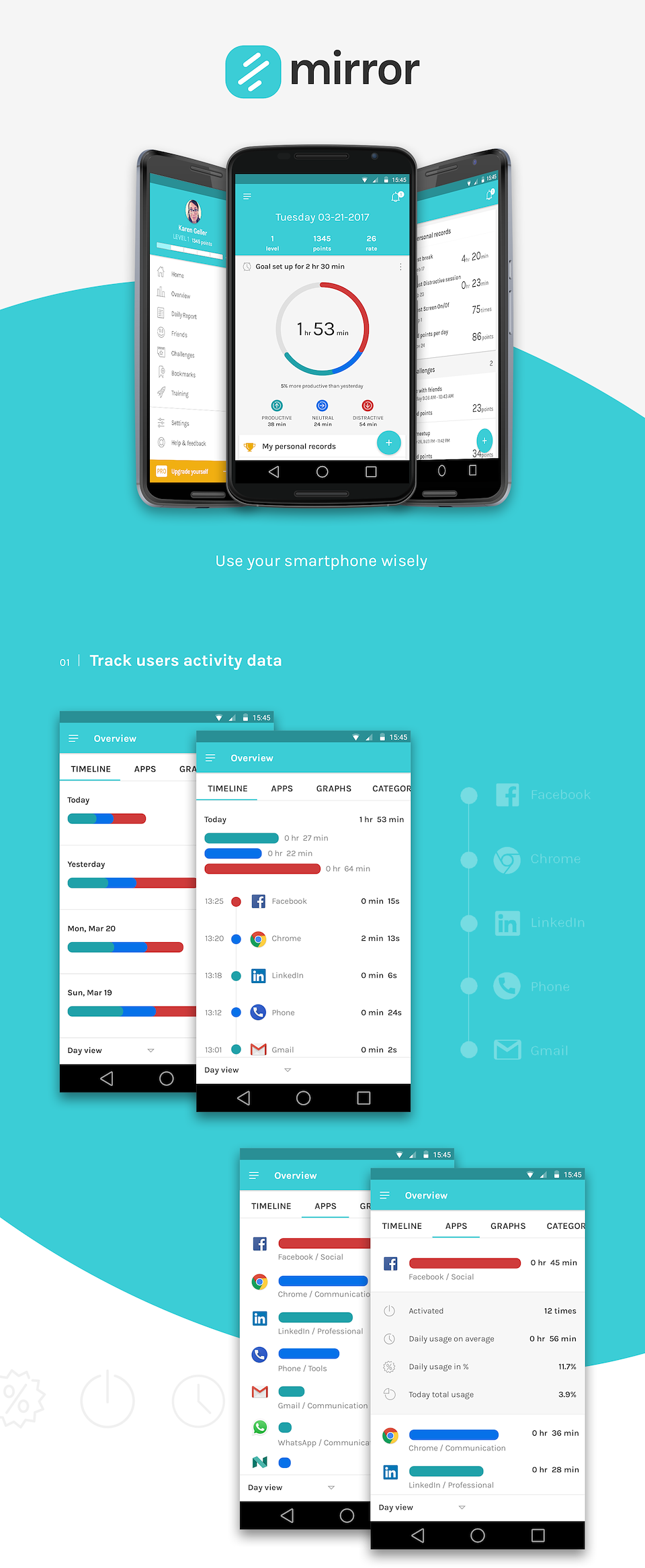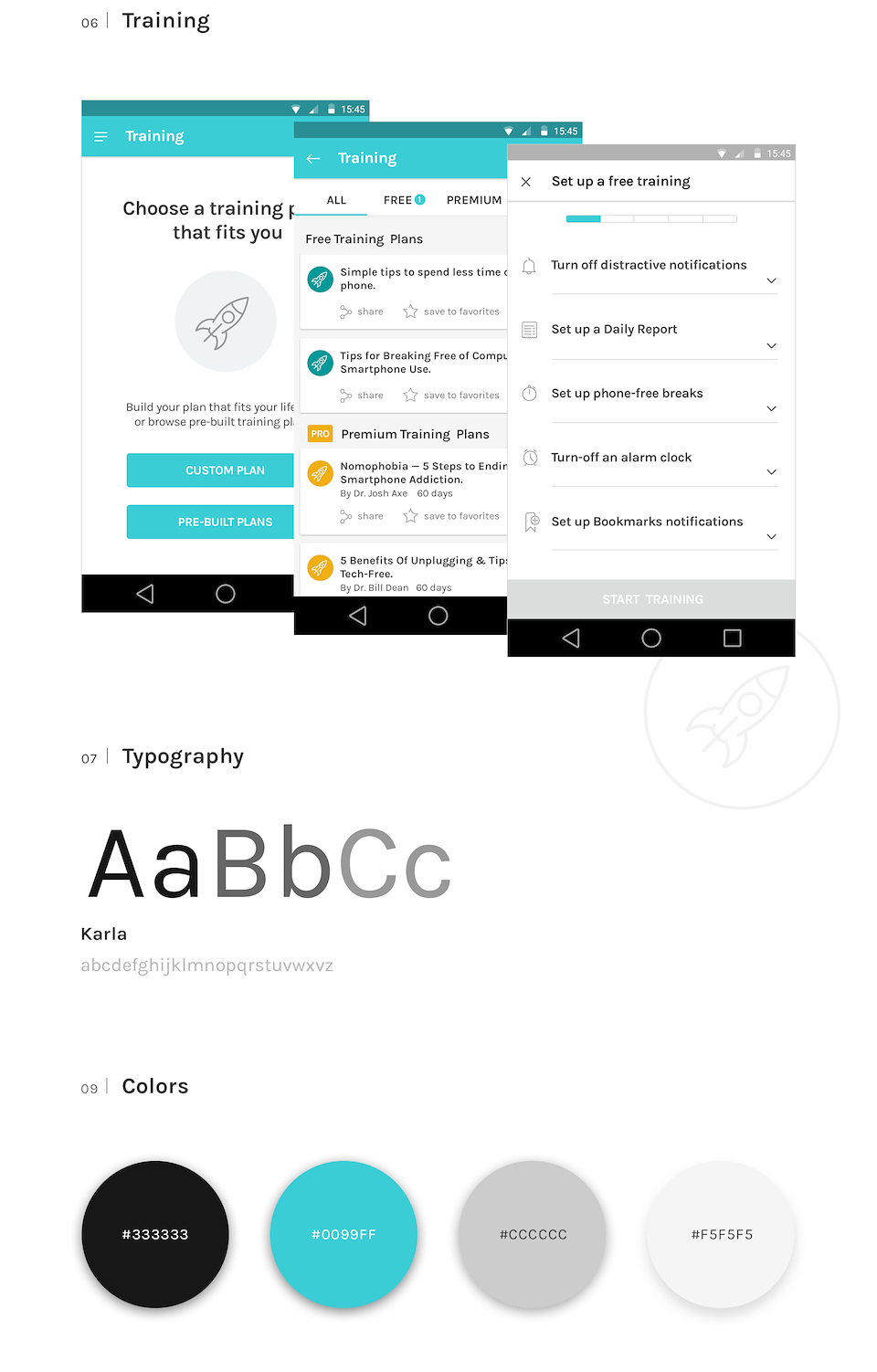 Previous
Gartner Inc.
Next
Beamr Brand and Products